New EU-VAT-Directives: Due to new EU VAT guidelines, the VAT rate of the country of destination must be calculated. If you order from outside the Netherlands, this will affect the total price of your order.
Narcissus, poeticus daffodils
Division 9 Poeticus daffodils of garden origin Characteristics of the N. poeticus group without admixture of any other: usually one flower to a stem; perianth segments pure white; corona usually disc-shaped, with a green or yellow centre and a red rim; flowers fragrant.
Narcissus, poeticus daffodils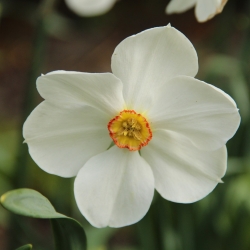 €0.62
A piece
. Delivery planting time 2021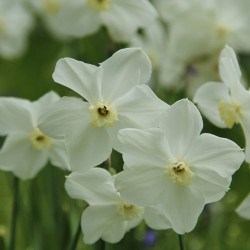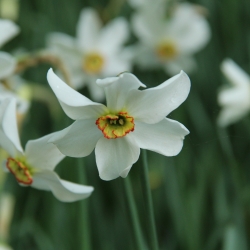 €0.33
A piece
. Delivery planting time 2021