EU-VAT-Directives: Due to EU VAT guidelines, the VAT rate of the country of destination must be calculated. If you order from outside the Netherlands, this will affect the total price of your order.
Arum
May-flowering, berries in August-September. Height 40 cm. 
Arum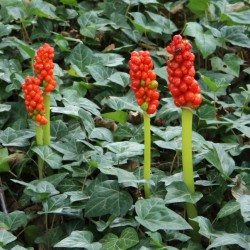 €0.70
A piece
Available to order from June 2022.